Geniuses — All Of Them!
Every year the MacArthur Fellowship, which celebrates fellows "extraordinary originality and dedication in their creative pursuits," is awarded by the John D. and Catherine T. MacArthur Foundation. Since 1981, the honor has come with a no-strings-attached award of $625,000, distributed over five years. This year 12 of the 21 recipients are Black, you'll learn more about them below:
Title: Sociologist, Writer, and Public Scholar
Affiliation: School of Information and Library Science, University of North Carolina / Chapel Hill
Location: Chapel Hill, North Carolina
Area of Focus: Sociology, Fiction and Nonfiction Writing
Tressie McMillan Cottom is a sociologist, writer, and public scholar changing the narrative on race, gender, education, and digital technology. She works across a variety of mediums educating the masses via academic scholarships, personal essays, and social media posts.
In her 2017 study, Lower Ed: The Troubling Rise of For-Profit Colleges in the New Economy, she explores the growth of for-profit colleges as inequality in the United States grows. Her most recent book, THICK: And Other Essays, which discusses the "cultural space occupied by Black women in America," came out in 2019.
"Public life is just a story that has been written to justify some atrocities as natural and some lives as disposable. When I say that I write stories to make problems for power, I mean that I rewrite the metaphors we use to rationalize big inequalities in the small decisions that make up our everyday lives—how we go to school, how we work, how we consume and how we love," Cottom told the MacArthur Foundation. "My life's creative challenge is wielding the tension between powerful narrative and compelling data to center Black intellectual lives as craft and method. 'Radically better metaphors for a radically better public life.'"
Cottom received her bachelors from North Carolina Central University in 2009 and her Ph.D from Emory University in 2015. She joined the University of North Carolina as an associate professor in the School of Library and Information Science and senior research faculty in the Center for Information, Technology and Public Life in July 2020.
Title: Econometrician
Affiliation: Department of Economics, Harvard University
Location: Cambridge, Massachusetts
Area of Focus: Economics
Isaiah Andrews is an econometrician, someone who uses statistics and mathematics to study, model, and predict economic principles and outcomes. He developed methods of statistical inference to address challenges in economics, social science and medicine that are reliable and able to be applied broadly.
The MacArthur Foundation described him as a "highly productive researcher and generous collaborator, Andrews demonstrates keen insight into how to address key statistical challenges in econometrics that are directly useful to empirical economists and have relevance to multiple fields."
Andrews graduated from Yale University in 2009 with a bachelor's. He then went on to Massachusetts Institute of Technology receiving his Ph.D in 2014, then serving as the Silverman (1968) Family Career Assistant Professor and Associate Professor from 2016 to 2018. As of now, he is a professor at Harvard University in the Department of Economics and a research associate at the National Bureau of Economic Research. He is published in several journals such as, American Economic Review, Econometrica, and Quarterly Journal of Economics. 
Title: Cognitive Neuroscientist
Affiliation: Masonic Institute of the Developing Brain, University of Minnesota Medical School
Location: Minneapolis, Minnesota
Area of Focus: Neuroscience and Neurobiology
Damien Fair is a cognitive neuroscientist furthering the understanding the understanding of brain functions during development. He combines technical advances in functional magnetic resonance imaging (fMRI), advanced mathematical techniques, and expertise in psychology and neuroscience to investigate resting state brain connectivity.
"Every step toward a deeper characterization of brain function brings advances in health care, education, technologies, economics and other enhancements to our society that deeply touch our everyday lives. However, continued progress will not come with a homogeny of ideas, thoughts, education, experience, and culture," Fair told the MacArthur Foundation. "We need to embrace "variability"—our diversity— and provide access to this pursuit to all of the talents that exist in our society."
Fair received a bachelor's from Augustana University in 1998, a master's from the Yale University School of Medicine in 2001, and a Ph.D from Washington University School of Medicine in St. Louis in 2008. He was affiliated with the Oregon Health & Science University between 2008 to 2020, then joined the University of Minnesota as Redleaf Endowed Director of the Masonic Institute of the Developing Brain, with faculty appointment in the Department of Pediatrics and the Institute of Child Development in July 2020.
Title: Environmental Health Advocate
Affiliation: Center for Rural Enterprise and Environmental Justice
Location: Montgomery, Alabama
Area of Focus: Housing and Community/Economic Development, Environment and Climate Change
Catherine Coleman Flowers is an environmental activist who brings attention to the lack of waste and water sanitation infrastructure in rural communities in the United States. She is the founding director of the Center for Rural Enterprise and Environmental Justice where she builds partnerships to identify and carry out solutions to the challenges in establishing sanitation infrastructure, public health, and economic development.
Flowers received her bachelor's from Cameron University in 1986 and her master's from the University of Nebraska in 1986. She's the rural development manager of the Equal Justice Initiative, a senior fellow for the Center for Earth Ethics at Union Theological Seminary, and a member of the board of directors of the Climate Reality Project and the Natural Resources Defense Council. She previously worked as a school teacher in Detroit, Michigan and Washington, DC.
Title: Speculative Fiction Writer
Location: Brooklyn, New York
Area of Focus: Fiction and Nonfiction Writing
N.K. Jemisin is a speculative fiction writer who explores structural racism, environmental crisis, and family relationships, plunging readers into phantasmagoric worlds. Her three-book series, The Broken Earth Trilogy, which was completed in 2017 delves into climate change and her most recent novel, The City We Became is the first in her Great Cities series dramatizes the city's legacy. Jemisin received a bachelor's from Tulane University in 1994 and a master's in 1997 from the University of Maryland. The other books in her collection include How Long 'Til Black Future Month and the comic book series Far Sector.
Title: Artist Affiliation: Cross Performance, Inc.
Location: New York, New York
Area of Focus: Performance Art, Choreography and Dance
Ralph Lemon is an artist using his discipline to communicate stories and identities that are different from traditional representation. He disbanded his touring dance company in 1995 to begin the Geography Trilogy which went on between 1996 to 2004. Lemon used Geography Trilogy to immerse viewers in African, Asian, and Southern American communities, a mediation on human connection across cultures.
He received his bachelor's in 1975 from University of Minnesota and his additional works include Four Walls, How Can You Stay in the House All Day and Not Go Anywhere?, and (the efflorescence of) Walter. He's had fellowships and residencies at Yale University, Stanford University, Brown University and Museum of Modern Art.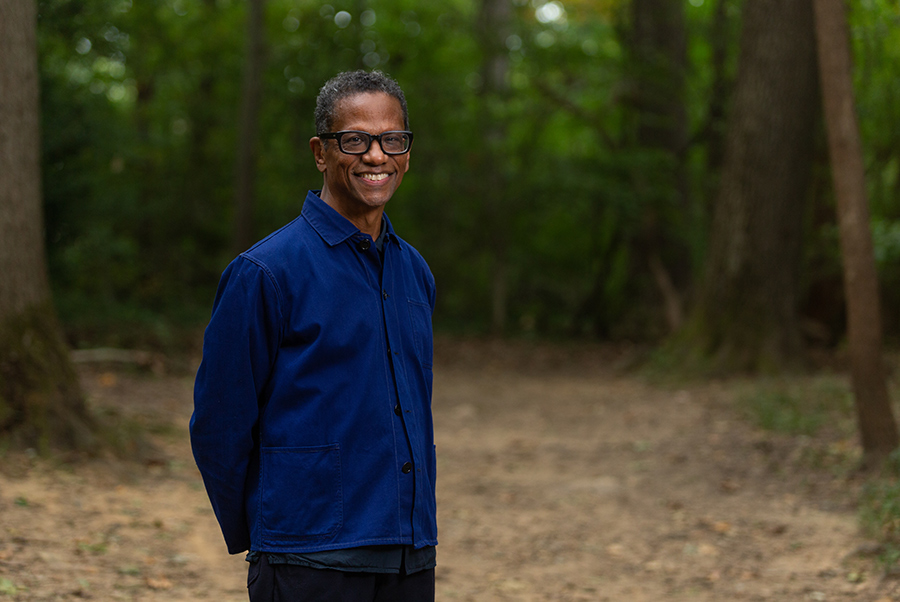 Title: Property Law Scholar
Affiliation: Texas A&M University School of Law Location Fort Worth, Texas
Area of Focus: Legal Studies
Thomas Wilson Mitchell is a property law scholar reforming unfair legal codes which strip Black and other disadvantaged Americans of their property and real estate wealth. "In a series of articles examining Black landownership and land loss in America over the past two centuries, Mitchell documented various facets and consequences of involuntary land loss that occur when outside third parties purchase a fractional interest in the property and then force a sale of the land with court intervention." Mitchell worked with community stakeholders, attorneys, and academics, to draft the Uniform Partition of Heirs Property Act of 2010.
"As a lawyer, I realized that certain property laws needed to be changed and better policies needed to be developed to give urban and rural African Americans, and other vulnerable people, stronger property rights that could enable them to build wealth and preserve important aspects of their history and culture," Mitchell told MacArthur Foundation. "Because the age-old property laws I have helped change in states in every region of the country were widely considered impossible to reform, I hope my work inspires others to engage in law and policy work to address injustices, no matter how resistant to change these injustices may appear to be."
Mitchell received a bachelor's from Amherst College in 1987, a juris doctorate from Howard University School of Law in 1992, and a master of laws from the University of Wisconsin Law School in 1999 where he served as a William H. Hastie Fellow.
Title: Cultural Theorist and Poet
Affiliation: Department of Performance Studies, New York University
Location: New York, New York
Area of Focus: Art History/Theory/Criticism and Visual Culture
Fred Moten is a cultural theorist and poet creating new spaces, which makes room for emerging Black cultural producers of aesthetics and social life. "His first book, In the Break: The Aesthetics of the Black Radical Tradition, offers seminal insights that emerge from taking sound, as opposed to visual or textual imagery, as the point of departure for interpretation. For example, in considering Frederick Douglass's famous account of the "terrible spectacle" of slavery, Moten identifies the screams of Douglass's Aunt Hester as the materialization in sound of Black resistance, thus opening onto a new way of understanding the trauma of slavery as something not just seen but emphatically heard as well."
He received a bachelor's from Harvard University in 1984 and a Ph.D from University of California at Berkeley in 1994. He has taught at New York University in Department of Performance Studies at New York University, Duke University, and the University of Iowa. 
Title: Singer and Composer
Location: Brooklyn, New York
Area of Focus: Music Performance and Composition
Cécile McLorin Salvant is a singer, composer and visual artist who brings a "historical perspective, a renewed sense of drama, and an enlightened musical understanding to both jazz standards and her own original compositions." She is trained in jazz, blues, folk, musical theater, cabaret, and vaudeville traditions, who broadens song as an art form. She has a four-octave vocal range, which she's used on her album, The Window, an instrumental trio For One to Love, and an orchestral ensembles with her all-female group Artemis.
"An as yet unrecorded piece, Ogresse, is an ambitious long-form song cycle that showcases Salvant's storytelling ability and theatricality. Salvant pairs her original lyrics for a cast of characters—all of which she sings—with an orchestral score that blends baroque elements with bluegrass and jazz. Based on oral fairy tales from the nineteenth century, the work centers around a female protagonist who falls in love but ultimately devours her lover, a narrative that explores the nature of power, freedom, and desire in a racialized, patriarchal world."
She has studied at Université Pierre Mendès-France and preformed at the Newport Jazz Festival, the Monterey Jazz Festival, the Village Vanguard, and the Kennedy Center.
Title: Experimental Physicist
Affiliation: Department of Physics, Stanford University
Location: Stanford, California
Area of Focus: Physics
Monika Schleier-Smith is an experimental physicist who advances the understanding of particle quantum systems behave. "She works at the interface of atomic, molecular, and optical physics and quantum information science with the goal of harnessing the properties of quantum systems for such applications as powerful new computing paradigms and ultra-precise sensors."
She received a bachelor's from Harvard University and a Ph.D from the Massachusetts Institute of Technology. She served as a postdoctoral fellow at the Max Planck Institute of Quantum Optics and Ludwig Maximilian University from 2011 to 2013, then joined the faculty of Stanford University where she is an associate professor in the Department of Physics.
Title: Sociologist
Affiliation: Department of Sociology, Stanford University
Location: Stanford, California
Area of Focus: Sociology
Forrest Stuart is a sociologist who investigates the cause and effect of engrained poverty and puts a light on those who've lived it. "His first book, Down, Out, and Under Arrest: Policing and Everyday Life in Skid Row, presents an account of Los Angeles's Skid Row from the perspectives of both its residents and the police over the first five years of the Safer Cities Initiative. Launched in 2006, the SCI sought to reduce violence and "clean up" Skid Row through aggressive enforcement of minor or "quality of life" laws (such as prohibition of sleeping in public, jaywalking, and panhandling) and then coercing alleged offenders to enter social service programs in order to avoid tickets or jail time."
He received his bachelor's in 2004 from the University of California at Santa Cruz, a master's from American University, and a second master's and Ph.D from the University of Southern California at Los Angeles in 2008 and 2012 consecutively.
Title: Writer
Location: Brooklyn, New York
Area of Focus: Fiction and Nonfiction Writing
Jacqueline Woodson is a writer who has changed the landscape of literature, which reflects the diversity and complexity of the world. She has almost 30 publications including picture books, young adult novels, and poetry.
"I don't want it to be overlooked that for me, it's been about creating a road where, as a young reader, there wasn't one. I wanted to see myself in books because I couldn't believe the audacity of a "canon" of young people's literature conjuring me invisible," Woodson told MacArthur Foundation. "I wanted to say to my young self "You're loved. You're beautiful. You're complicated. You matter." I know that by saying this to myself with each book I write, I am saying it to every reader who has ever felt otherwise."
She lecturers across the country and was a member of the founding faculty of Vermont College's MFA in Writing for Children and Young Adults. She served as the Library of Congress's National Ambassador for Young People's Literature from 2018 to 2019.
Congratulations to all the recipients, you deserve it!
Photo Credit: The MacArthur Foundation